Collection a deposit from PayPal
Studioware allows you to collect a payment from students/families during online enrollment. You can specify any amount to collect, including a partial payment, or the whole tuition payment. Studioware also allows you to apply an "early-bird" discount if a students enroll before a predefined date/time.
Collecting a payment (or deposit) during the online enrollment is optional. That is, you can configure Studioware to collect a payment, or your can tell Studioware that a payment or deposit is not required to enroll in a class online.
If you would like to see how the payments work, take a look at the "Payment Class" in our ficticious dance studio called ABC Dance Studio: abcdancestudio.studioware-online.com You can register as a student at the ABC Dance Studio to see how the payment web page is displayed.
After a student has selected a class to from your list of classes, the "Check out with PayPal" button will appear if you have configured the class to require a deposit to complete the enrollment: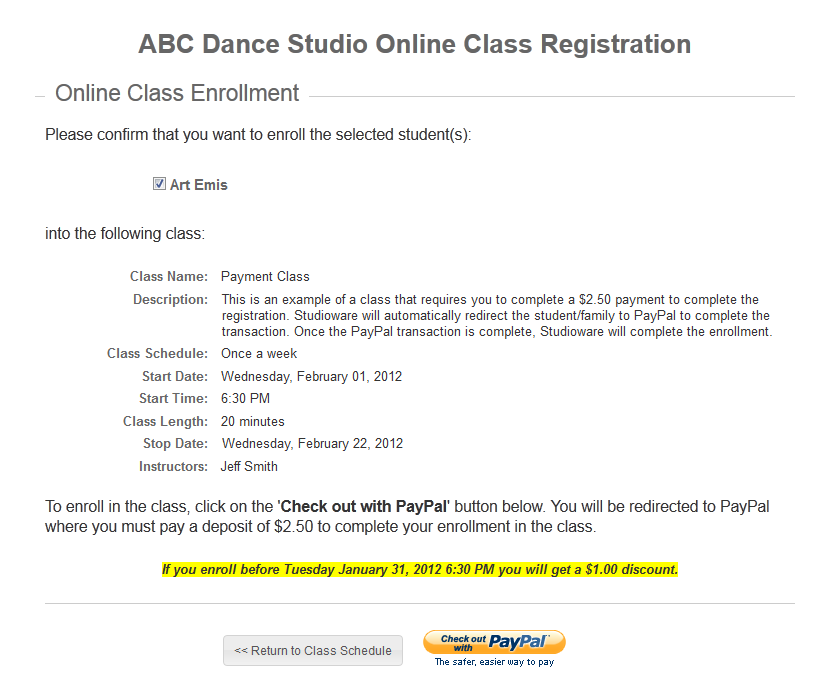 After the student clicks on "Check out with PayPal", they will be automatically directed to PayPal:

Once in PayPal, the class name will be displayed along with the depost amounts required to be paid in order to enroll in the class. Any discounts for early enrollment will displayed and removed from the total amount due. If your customer has a PayPal account, they can simply log into PayPal with there username and password: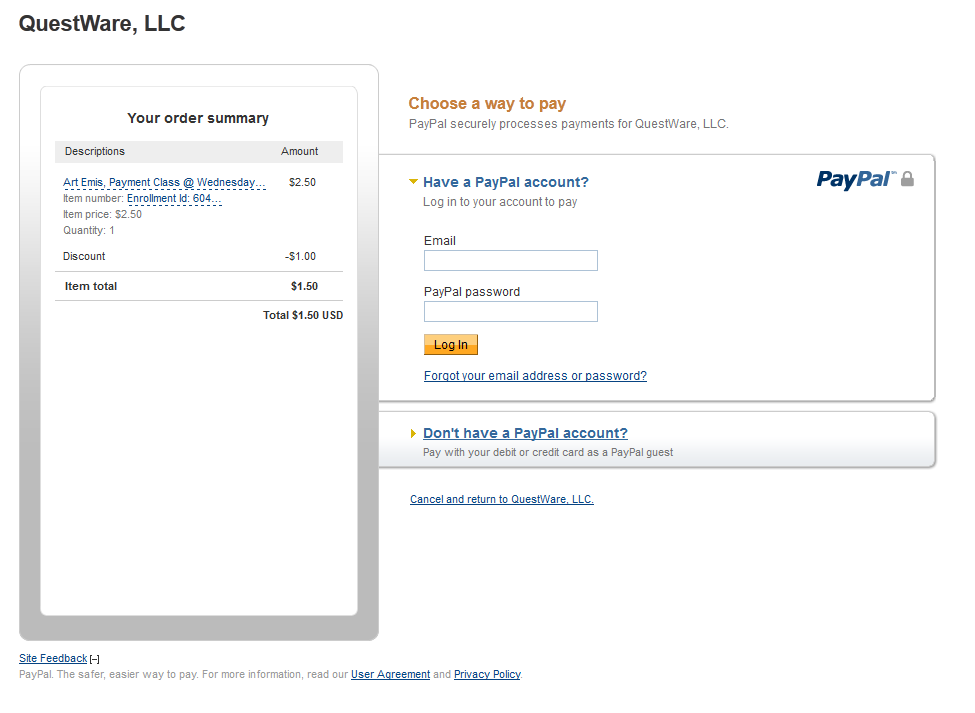 If you student/customer does not have a PayPal account, they can click on "Don't have a PayPal account?" and enter in their credit card information: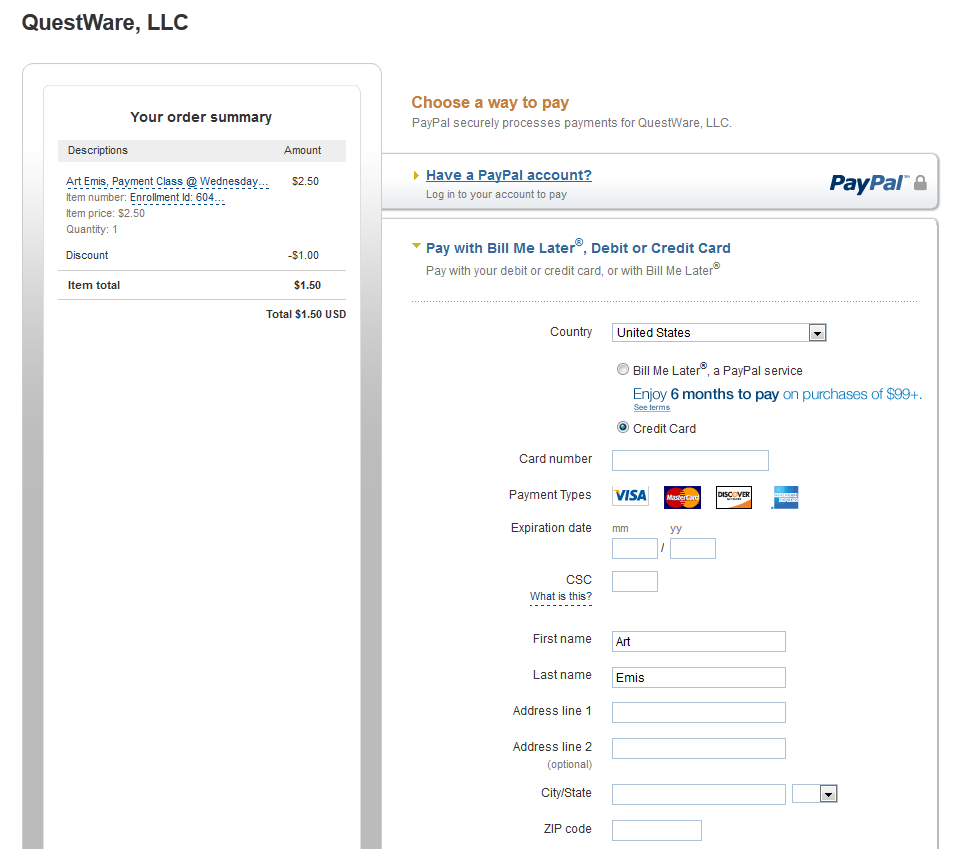 Your customer's credit card information is stored safely and securely at PayPal. QuestWare, LLC. does not have your students/families credit card numbers; The credit cards are maintained by PayPal.
Now your customers/students simply need to click on PayPal's "Pay Now" button to complete the transaction: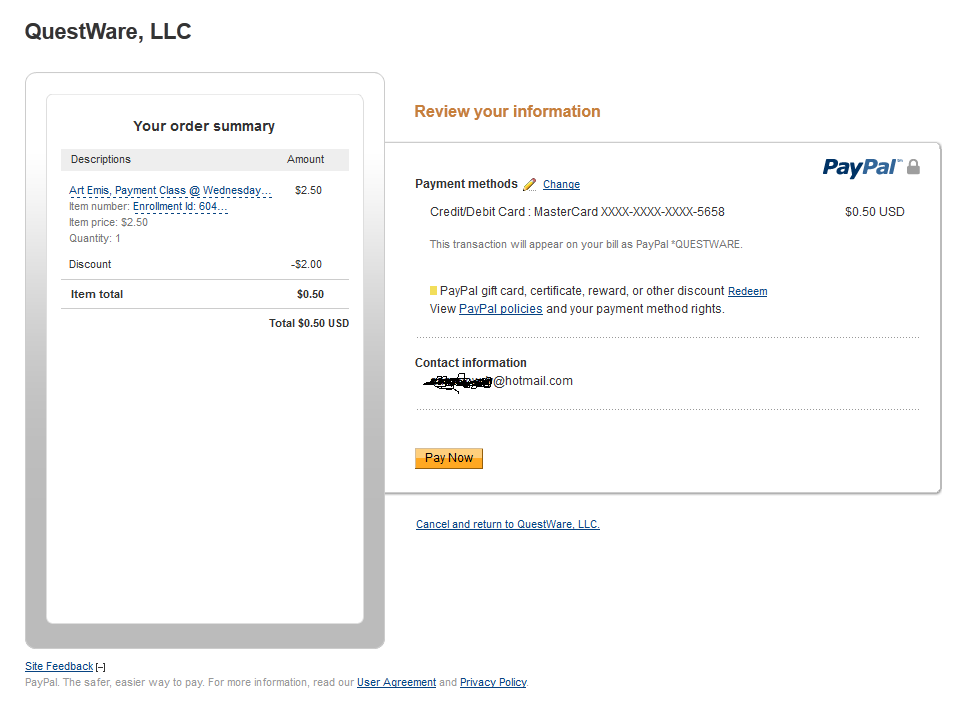 PayPal will charge your customer the deposit amount less any discounts. The money will be immediately placed in your Business PayPal account (less the PayPal fees). Your student/customer will now see the payment summary where they can print a receipt of the payment or click on the "Return" button: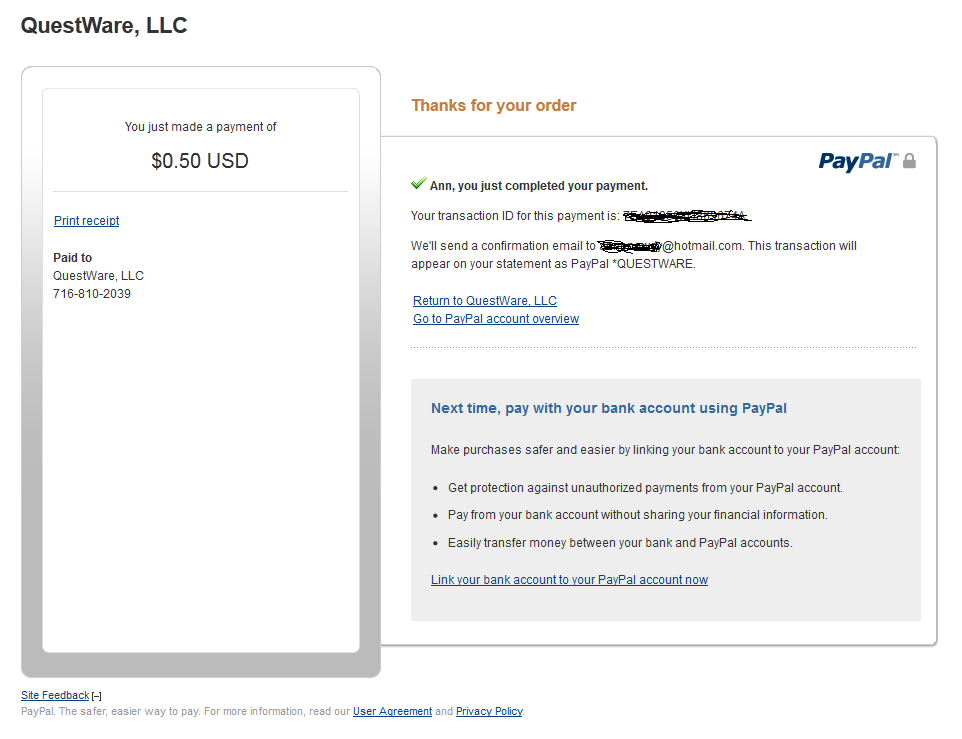 After you customer's click on the "Return" link, they will see a "Congratulation" message indicating that they have successfully enrolled in the class: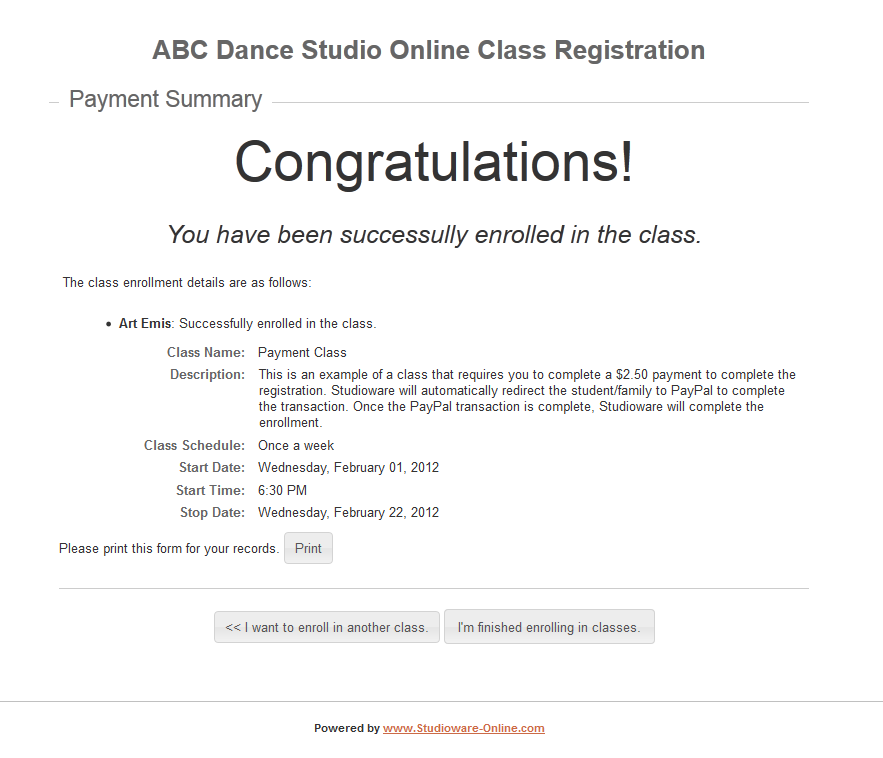 Your business will receive an email from Studioware indicating that there has been an online enrollment. You will also receive an email from PayPal indicating that a payment has been made to your PayPal account: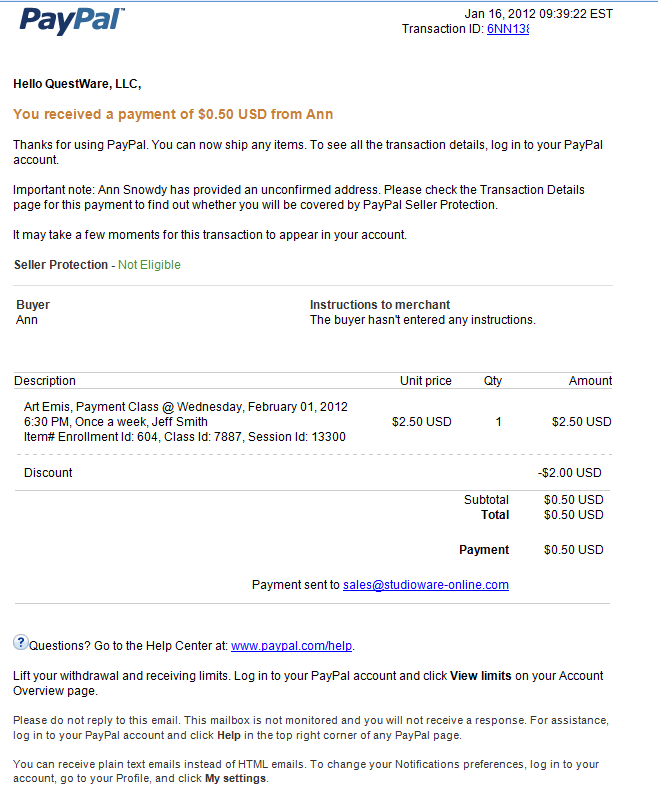 Of course, this process will automatically enroll the student in the class: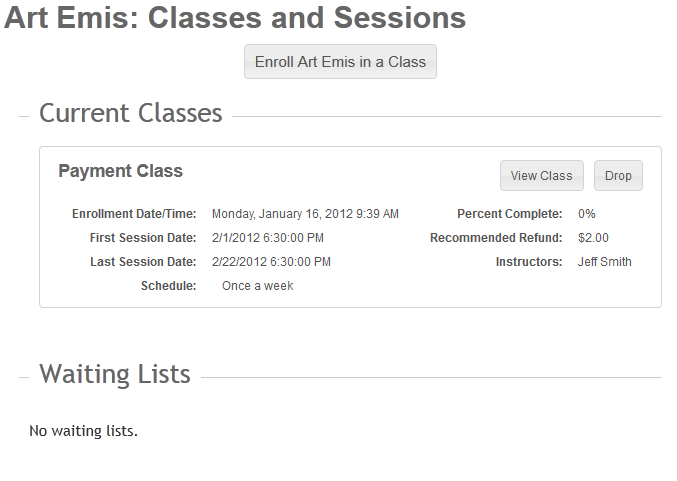 Also, the Tuition, Payment, and Discount transactions will automatically be added to the student's financial account: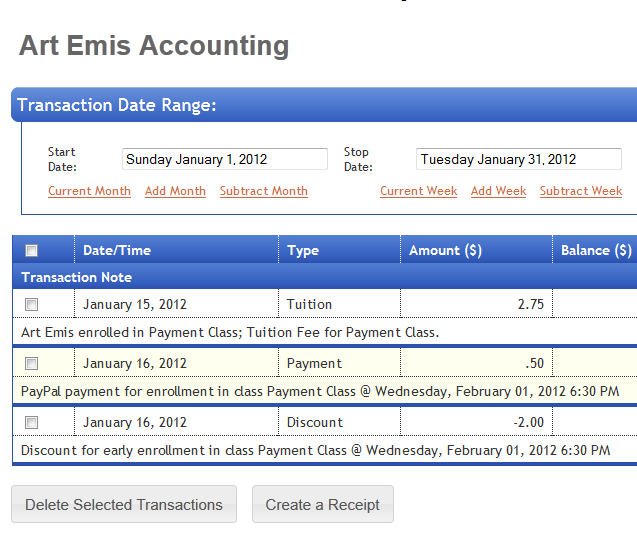 To learn more about configuring your online classes, see the related article