How do I pro-rate a class?
Assume you have a long running class. For example, the class may be scheduled to run for 6 months, from January to June. Furthermore, assume that the class costs $100 per month payable at the beginning of each month for 6 months. If a student enrolls in the class prior to the start of the class, the entire tuition is added to the student's account. However, if the student enrolls after the class has started, you business/studio may elect to refund tuition to the student for missed classes.
Studioware conveniently informs you if are enrolling a student into a class that has already started. For example, if you are enrolling a single student into a class, the web page will appear as follows: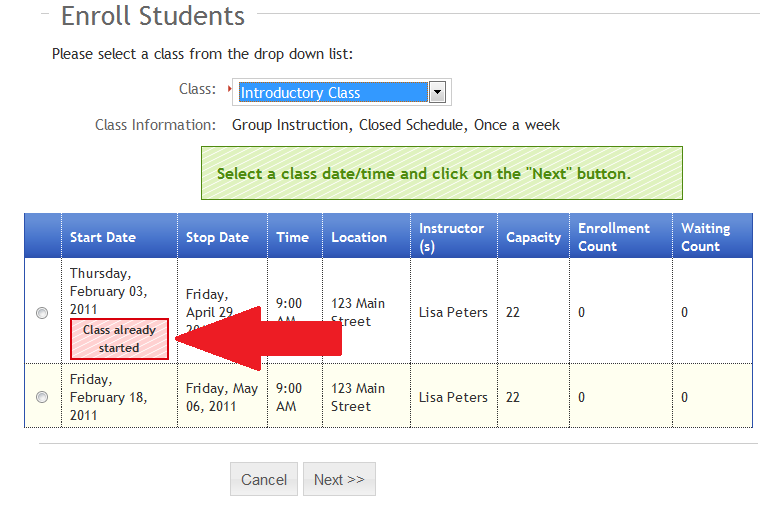 How do I apply a tuition refund for a class that already started?
Studioware knows if you are enrolling a student (or a group of students) in a class that has already started. If you are enrolling a student into a class that has already started, the "tuition refund" web page is displayed after the student is enrolled. The tuition refund page when enrolling a student in a class appears as follows: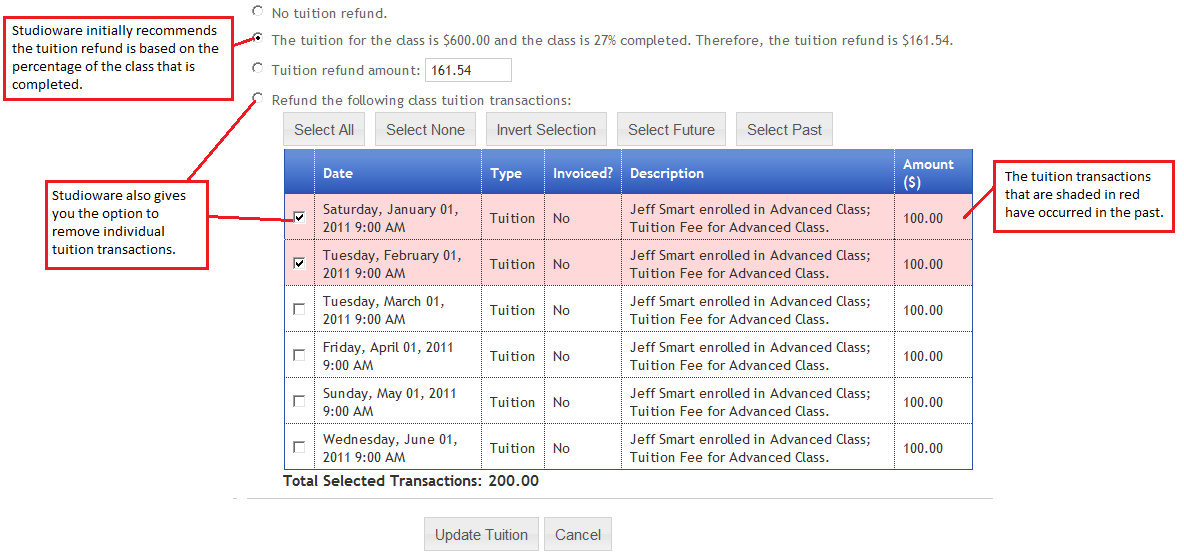 If you enroll multiple students into a class that has already started, you will have the option to apply the recommended tuition refund to all the enrolled students: